Marathon Diamond Vehicle Protection Plan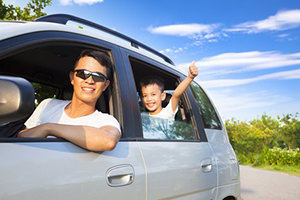 Vehicle breakdown is often expensive and happens when you least expect it. That is why it is important to shield yourself from the high cost of repairs with a reliable vehicle protection plan you can trust. Marathon's Diamond Coverage is the best in the lines of plans offered by topnotch administrator Marathon (AAS). This plan offers extensive coverage, and it can be your best option when it comes to a vehicle service contract and cost protection from major repairs and vehicle breakdowns.
For more information about this vehicle protection plan and other services, contact American Automotive Service Solutions today.
Marathon's Best Vehicle Protection Plan Coverage
The Marathon Diamond Plan offers the best protection plan for our customers with a comprehensive range of coverage. This plan offers coverage for all components of the vehicle, except for those explicitly mentioned and named in the contract. Additionally, like other Marathon plans, you are guaranteed rental car coverage should you ever encounter vehicle breakdown.
Roadside Assistance & Trip Interruption Coverage
Marathon does not stop short when it comes to vehicle protection plan perks. With the Diamond plan, you will also benefit from 24/7/365 roadside assistance which includes:
Towing service
Emergency tire service
Lockout service
Battery service
Fuel delivery service
Winching
Additionally, you are entitled to trip interruption reimbursement and car rental reimbursement should Marathon determine that the cause of your vehicle failure is valid and reimbursable.
Extra Add Ons for this Vehicle Protection Plan
Aside from the usual coverages found in other Marathon vehicle protection plans, the Diamond plan also covers factory-installed components through add-ons. The option to add parts that are not usually covered by other vehicle protection plans gives you another layer of protection against expensive replacements and repairs. Some of the factory-installed components covered with the Luxury Electronic Package add on for this vehicle protection plan are: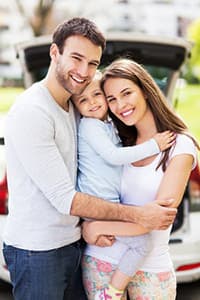 Radio/GPS/Navigation Components
Integrated radio/GPS
Liquid Crystal Display (LCD) Screens
DVD Players
Rearview Backup Camera and Sensors
Voice Activation Systems
Standalone Seat Heaters
Sunroof and Convertible Top Motors
As another add on feature, you can also choose to include coverage of vehicle emission parts such as:
Air Fuel Ratio
Sensor/Oxygen Sensor
Air Pump
Barometric Pressure Sensor
Canister Purge Solenoid,
EVAP Purge Canister
EVAP Leak detection Pump and Valve
Deceleration Valve
EGR valve
Purge Valve
Engine Oil Fill Cap
And other parts listed under the Emissions Package
Finally, another extra cost that can cause vehicle repairs to sky rocket is labor cost. When you subscribe to the Diamond vehicle protection plan, you have the option of including the Market Labor Rate Option in your coverage. With this option, you are protected from any unusually high hourly labor cost of the car repair shop you bring your vehicle to.
Contact Us About the Marathon Diamond Vehicle Protection Plan
As one of the most established extended vehicle protection companies today, we at American Automotive Service Solutions believe in giving our customers a wide array of exemplary vehicle protection plans to choose from. Call us today to get more details about and sign up for the best Marathon vehicle protection plan available.
Our Mission
American Automotive Service Solutions is different than your typical auto warranty company. We are focused on a positive customer experience and long term satisfaction over the life of your vehicle service contract. Contact us today to get a quote on a vehicle protection plan that will give you peace of mind and the protection you desire.