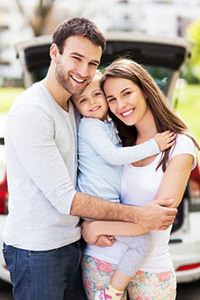 Summer is the perfect setting for spontaneous road trips with no particular destination in mind. With summer in full swing, most motorists will be hitting the open road for long holiday trips and quick weekend breaks. Unfortunately, summer presents its own safety hazards for car owners. Although the weather is generally great for driving, you will still need to follow safe driving tips to ensure that you and your passengers arrive safely at your destination.
Here at AASS, we can help you protect your vehicle by providing you not only with safe driving tips, but with a vehicle service contract. With this contract in place, you can achieve peace of mind and enjoy your summer vacation without worrying about vehicle breakdowns and repairs. To learn more about how a vehicle protection plan from American Automotive Solutions can help you, call us today at 800-293-5048.
6 Safe Driving Tips to Remember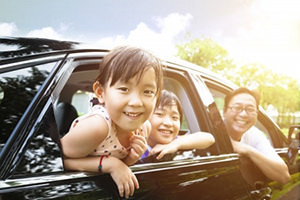 Prepare your car: Safe driving is about being prepared. Prevent overheating from happening by ensuring that your coolant system is up to speed and keeping your car well-hydrated. Check the following car fluids and top off if needed: engine oil, transmission fluid, brake fluid, power steering fluid, and coolant (antifreeze). Check if your tires are under- or over-inflated using a tire pressure gauge, and check if the tires' tread has worn out.
Strap in: A safe driving tip that we have heard since we were young is wear your seatbelt. Make sure that you and your passengers have their seat belts on correctly and ensure that your child is fastened securely in a child car seat before driving.
Drive defensively: Cautious and defensive driving is one of the most important safe driving tips because speeding puts a higher load on your vehicle and increases its likelihood of being involved in a car crash. Drive at a moderate and sensible speed limit to reduce the wear on your vehicle and ensure you are prepared for any challenges you may encounter.
Stay alert: Motorists often take advantage of summer to travel long distances for their vacations and enjoy the scenery while they are at it. A common-sense safe driving tip is to make sure to get plenty of rest and sleep on the eve of a long drive ahead, and make plenty of stops when you become sleepy on the road.
Stay calm: If you are driving in big cities, expect a lot of traffic and remain positive about the experience. A very important safe driving tip is to not allow road rage to get the best of you and cloud your judgment.
Learn to share: The warm weather brings all the cyclists, runners, and pedestrians out into the open road. Be on the lookout for them when driving and be willing to give way.   
Purchase a vehicle service contract: Even if you follow all the safe driving tips, sometimes things go wrong. Having a vehicle service contract in place protects you from the cost of repairs that are not covered by the manufacturer or dealer warranty or after it has expired. If a mishap occurs during a summer road trip, extra features like roadside assistance, towing, and trip interruption coverage can be a lifesaver. Before leaving for your road trip, protect yourself by thoroughly reading your contract so you will know your rights in case an unexpected breakdown happens.
Learn More About Safe Driving Tips & Protecting Your Vehicle
Enjoy a great summer ahead by reading up and following these safe driving tips. To find out more about how you can choose the best vehicle protection plan to keep you and your vehicle safe while out on the road, call us today at 800-293-5048!