If you have ever come across the term "extended auto warranty", then you know there are many different types, kinds, and coverages that can come with a contract. Unfortunately, there are many myths as well, and this can lead to a lot of misinformation about what types of services and coverages are included.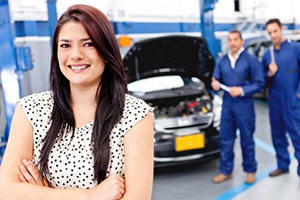 If you have found it difficult to wade through what the truth is and what the myths are, then this article is here to help you understand some of the most common extended auto warranty myths to help you better separate the truth from fiction.
If you have any questions or you would like to learn more about extended vehicle service contracts available from American Automotive Service Solutions, give our vehicle service contract professionals a call today at 800-293-5048.
Extended Auto Warranties: Myths, Lies, and Misinformation
Unfortunately there are many myths that surround the extended auto warranty sector. A lot of times, this is because someone did not fully understand a contract or they were misinformed by someone else and the cycle kept going.
Myths about extended auto warranties are inaccurate and generally do not contain all of the facts. Below, we will discuss some of the most commonly heard and told myths to help you become more informed and educated when shopping.
Myth 1: A vehicle service contract is an extended auto warranty.
The first and most basic fact is to understand that a vehicle service contract is not an extended auto warranty. While vehicle service contracts used to inaccurately be called extended auto warranties, an extended auto warranty must come from the auto manufacture themselves, not a third party provider. Vehicle service contracts come from third party providers and are basically a contract that states that the provider will pay for certain and specific vehicle repairs as mentioned in the terms of the contract. Vehicle service contracts, when properly understood, can be a great tool in helping you save on auto repairs.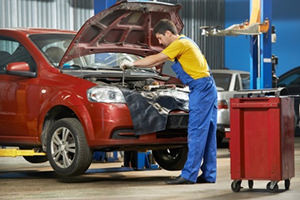 Myth 2: There are no differences between each extended vehicle service contract, so choose a cheap one
Choosing the cheapest vehicle protection plan may not be the best strategy for you. There are many different types of extended auto warranties and vehicle service contracts available and each one is priced differently. Some of them are better than the next and some may offer more services or coverage than you require.
When it comes time to choose a protection plan for your vehicle, make sure you look over the options AND prices. You should choose one that meets your needs and includes everything you want it to. At American Automotive Service Solutions, we work closely with our clients to make sure that they understand exactly what is included in each vehicle service contract and what they are paying for.
Myth 3: A vehicle protection plan means I never have to care for my vehicle
While we all may wish this was true, your vehicle still needs to be maintained even if you have a vehicle service contract in place. If you want your car or truck to last for many years, you need to make sure you have routine maintenance performed on the vehicle and that you take your car in for repairs the moment you notice something is awry.
Myth 4: Only vehicle dealers can sell you a vehicle service contract
This is inaccurate. In fact, you do not have to purchase a vehicle service contract from a dealer specifically and you can go through any third party. When it comes time to discuss extending the coverage of your automobile, take time to explore a variety of options and inspect each plan to ensure it will meet your needs over time. You should also protect yourself from auto warranty scams by buying from a reliable provider you can trust.
Call Today to Purchase a Vehicle Service Contract
If you are looking to protect your vehicle and avoid costly vehicle repair bills, contact American Automotive Service Solutions at 800-293-5048. We can help you uncover many false extended auto warranty myths and go over all of your options to help you make an informed decision when purchasing a vehicle service contract. Contact us online or by phone for your FREE vehicle protection plan quote.