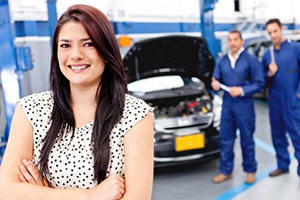 While vehicle service contracts can be a beneficial and wise investment to protect you from unexpected auto repair costs, some companies aggressively offer an auto warranty without fully explaining what is covered. Others go as far as to misrepresent the contract and what is covered. In these cases, the buyer often ends up financially hurt by such transactions.
To learn more about vehicle service contracts and what you can to do ensure that you make a smart financial decision, contact us at 800-293-5048 or use our online form to learn more about how a typical auto warranty compares to our vehicle protection plans.
Auto Warranty Scams: Be Informed and Skeptical
Reputable companies exist in the extended auto warranty field. Unfortunately, people are sometimes taken in by an offer that comes in the mail or by a phone call. On the phone call, the seller may be aggressive or talk very quickly, not giving the potential buyer time to ask questions or think the process out. It is in these cases that buyers need to protect themselves from aggressive auto warranty companies.
Auto Warranty Companies to Avoid
While most auto warranty providers rarely, if ever, represent a specific car dealer or a manufacturer, they may state this in a letter or during a phone call. Watch for these phrases, and others that are included in mailed letters and then never mentioned in the sales process:
Vehicle Recall
Vehicle Notification
Notice of Interruption
These and other phrases using the words auto warranty, final, interrupted service, etc. are generally a good indication that there is more to the story. While companies may represent their product or service as an extended auto warranty. What they are really offering is a vehicle service contract for which you pay a fee to receive certain coverages. Auto warranties are offered by a vehicle manufacturer or an authorized dealer only, not a third party.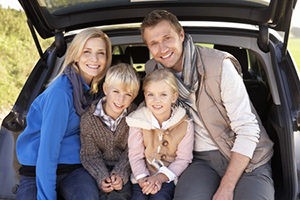 Additionally, these shady "auto warranty" companies may conduct deceitful business practices, such as collecting money from a number of people only to go out of business in a short time, leaving the purchaser with little or no recourse. Even more, some of these companies have no intention of ever providing any vehicle service agreement or contract. They instead use your personal information to commit other fraud. Avoid giving these companies financial information or money up front without doing your research to know who you are dealing with.
Protect Yourself When Buying an Auto Service Contract
In order to protect yourself when purchasing a vehicle service contract, do your research to find out if the company you are working with is reputable and trustworthy. Know the details about the vehicle service agreement (which is not an auto warranty), especially who will pay for repairs or other service. Many service contracts may be handled by a third-party administrator, make sure you know who this administrator is and ensure that they are backed by reliable sources.
Additionally, some states require that the service contract is underwritten (backed) by an insurance company. You can find information about these insurance companies by contacting the insurance commission in your state. The company behind any vehicle service contract should have adequate financial reserves, should offer services at a reasonable price, and be in good standing with the state commission.
At American Automotive Service Solutions, we believe in helping customers make informed decisions when it comes to purchasing vehicle service contracts. We do not use shady or dishonest practices seen with some auto warranty providers. Call us at 800-293-5048 to learn more about our vehicle protection plans and if they are the right choice for you.