While many people might say there is little or no difference between a used car warranty and a vehicle service contract, a small amount of research proves otherwise. Knowing the basic differences between the two and knowing which is best for your situation can help you avoid problems in the future and ensure that you have the protection you are looking for.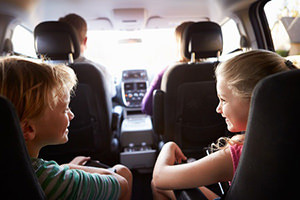 A vehicle service contract is an agreement between you and another entity, the vehicle service contract administrator, for the purpose of having repairs made or specific services performed. This is not an extended warranty according to law, because the contract may be arranged at any time with an extra cost. Contact us at 800-293-5048 or use our online form to learn more about vehicle protection plans and to find out if one is right for you.
What Is a New or Used Car Warranty
Generally speaking, a warranty comes with the purchase of a new car and is provided by the manufacturer. Additionally, a seller may offer a used car warranty of some type on a used vehicle as well. Warranties usually exist to ensure that a new or used car will perform as expected. On the other hand, vehicle service contracts are an additional and separate product that may be offered by the dealer or by a third-party/independent contract provider. A service contract is an optional add on, and can be purchased while your new or used car warranty is still in place and may provide additional coverage for the things that a warranty does not cover.
Used Car Warranties & Buying a Used Vehicle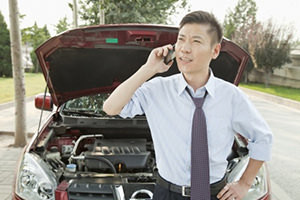 Buying a used automobile may be stressful for some, but if the buyer has enough information beforehand, most of the issues can be eliminated or resolved quite smoothly. When buying a used car, be sure there is a Buyer's Guide displayed on the car. This is required by law for all used cars sold by dealers. The guide should state whether there is a used car warranty, implied warranties only, or if the vehicle is sold as is, without warranty.
Warranty: If the car is sold with warranty, consider: Is the manufacturer's warranty still in effect? Can you use that coverage if you pay an extra fee? Does the dealer provide the warranty at their cost?
Implied Warranty: If there is an implied warranty only, learn what this means. These are generally unspoken and unwritten. One of these is the unspoken promise that the vehicle will do what it is supposed to do. It may be necessary to determine if there are restrictions on the type of use, so the used car warranty is valid.
As is, with no warranty: If a car is being sold "as is", this means that you will be responsible for payment on all repairs. In this case when you have no used car warranty, a vehicle service contract can provide a great relief and protection from costly repair bills that might arise.
The bottom line when purchasing any product, new or used, is to understand, in detail, what you are receiving in exchange for the money you pay. You should understand that paying for a service contract is not the same as getting a used car warranty. While auto service contracts can provide great protection from covered repairs, problems generally arise when buyers assume something is covered or will be done, and find out later that this is not the case.
If you buy a new or used car, it is important to understand any new or used car warranties that are included and what these cover. After understanding these terms, you can make an informed decision on whether an additional vehicle service contract would be a wise investment to further protect you from breakdowns and unexpected repair bills. Call us at 800-293-5048 to learn more about our vehicle service contract options and to determine what is the best choice for you.