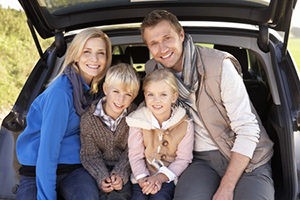 Vehicle service contract providers protect car owners in the event that unexpected and costly repairs are needed to their vehicles. They provide benefits that are otherwise not offered by a manufacturer or a dealer's warranty. Unlike car warranties, which have an expiration, service contracts provide flexible benefits that may include repairs, parts replacement, emergency roadside assistance, rental car coverage, and customer support.
In addition to the coverage and protection, vehicle service contracts give car owners convenience and peace of mind during times of uncertainty. As a car owner, you can protect one of your most-prized investments by signing up for a vehicle protection plan. Contact us at 800-293-5048 to get one for your car today!
Why Choose Us as Your Vehicle Service Contract Provider
Independent vehicle service contract providers are more than just third party vendors. We play an important role in the thriving automotive industry by providing car owners a great alternative when it comes to protecting their vehicles from the rising cost of car ownership.
However, not all vehicle service contract providers are created equal, and when you are shopping for one you need to take on the best the industry has to offer. AASS has an edge among all the other vehicle service contract providers because of the following:
We sell plans from several different administrators. By doing so, we provide many levels of coverage so you can select a contract that works for you. You will be able to choose the plan that will best fit your needs and current situation.
We help you choose the right coverage for your vehicle. Whether you are interested in getting just the basic coverage, or perhaps you are looking for something extra, we have got you covered. We can provide the advice you need to help make the decision easier for you.
We help you understand what is covered in your contract. As a vehicle service contract provider, we will thoroughly answer any questions prior to purchase and after a contract is in place. There is a lot of fine print involved when it comes to a vehicle service contract, but rest assured that AASS will help you go over everything with a fine-tooth comb so you do not get lost in all the details.
The Importance of Independent Vehicle Service Contract Providers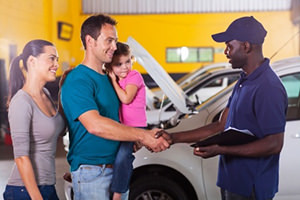 Car ownership costs are on the rise due to increased fuel prices and inflation. And during these uncertain times, you simply cannot allow your car to break down just because you do not have the money to fix it. This is where independent vehicle service contract providers come in. We provide car owners like you with a vehicle service contract which allows you to repair and fix your car when you need to, and not just when you have the money to spare. As vehicle service contract providers, we aim to reduce your out-of-pocket costs, allowing you to maintain your budget by keeping unexpected car expenses out of sight.
Vehicle Service Contract Providers Take Care of You While You Are On the Road
Life is full of unexpected twists and turns, and there are plenty of curves ahead. As a car owner, you have to cover every possibility that might happen with your car while you are on the road. Contact us at 800-293-5048 to speak to a friendly representative and learn more about our vehicle protection plan options for your car!