Marathon Platinum Vehicle Protection Plan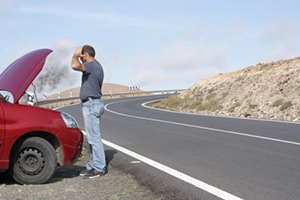 When it comes to your car, expensive breakdowns can occur at any time. A vehicle protection plan is the first line of defense in protecting your wallet from high car repair costs. Provided by leading auto service contract administrator, Marathon, the Marathon Platinum Vehicle Protection Plan offers top level of protection for your vehicle against many types of breakdowns and repairs.
Contact American Automotive Service Solutions today for more information on this or any Marathon vehicle protection plan and to request a quote.
Marathon's Best Vehicle Protection Plan Coverage
The Marathon Platinum Vehicle Protection Plan is one of our best vehicle protection plan options as it offers unrivaled coverage for our clients. As with all Marathon service contracts, this plan provides rental car coverage in the event of a covered breakdown, as well as lodging and meals if your vehicle breaks down more than 100 miles from home. This plan includes the coverages offered in our other Marathon service contract options, and also offers protection for nearly every factory installed component on your car, making it one of our best options available. This vehicle protection plan is ideal for drivers and families that rely on their vehicle daily and want a high level of coverage for the greatest protection.
Complete Coverage for Your Engine & More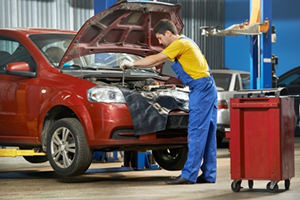 The Marathon Platinum vehicle protection plan covers all internal lubricated parts of the engine including the cylinder head, piston, piston rings, and valve lifters. This coverage is important as these are some of the most vital parts of your engine and also the ones receiving the most wear.
With proper maintenance records, your vehicle is covered even in the event of a breakdown caused by wear and tear on these covered parts. Other extended car warranty companies make exclusions for all things related to wear and tear, but Marathon and American Automotive Service Solutions work together to provide a vehicle protection plan that can defend your engine no matter what.
Additional Covered Components
This vehicle service contract also provides coverage for many other components, but one unique feature is the brake coverage, which covers repair costs in the event of failure of everything but the drums rotors and pads. When the most important safety system on your vehicle is covered, you know you have the best coverage.
Contact Us About the Marathon Platinum Vehicle Protection Plan
To learn more about coverage and exclusions of this "best" rated vehicle protection plan, contact our experienced and knowledgeable customers service representatives today. We have been building our business for nearly ten years solely on the excellent treatment of our customers and the money we save them on car repair costs. When you call, you can trust that you will get all of the information you need to help you make the best decision for you vehicle service contract purchase.
Our Mission
American Automotive Service Solutions is different than your typical auto warranty company. We are focused on a positive customer experience and long term satisfaction over the life of your vehicle service contract. Contact us today to get a quote on a vehicle protection plan that will give you peace of mind and the protection you desire.