Marathon Powertrain Gold Vehicle Protection Plan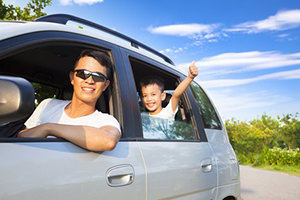 At American Automotive Service Solutions, it is our goal to offer some of the most affordable and cost-effective vehicle protection plans for our customers. Therefore, thanks to our collaboration with Marathon, we are able to provide customers with the Marathon Powertrain Gold vehicle protection plan. This is an affordable option offering dependable basic coverage.
Give us a call today to learn more about this vehicle protection plan and to find out how it can help save you tons in costly repairs. Our professional and fully trained staff is always willing to help you understand the details of this Powertrain Gold vehicle protection plan as well as all of the auto protection plans we offer.
The Marathon Powertrain Gold Advantage
It is common knowledge that the older the vehicle, the more susceptible it is to breakdowns and repairs. If you are a proud owner of an older-model vehicle, then the Marathon Powertrain Gold plan might be the best vehicle protection plan option for you. This affordable vehicle service plan offers basic powertrain coverage plus expanded coverage for some additional named parts. The primary goal of this plan is to provide the protection you need to keep your vehicle running and on the road without breaking your budget.
The Powertrain Gold package provides coverage for vehicles of up to 25 model years and with up to 175,000 miles. Coverage under this plan includes: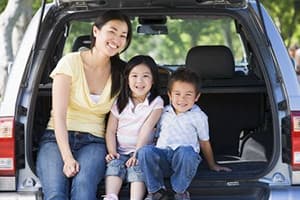 Engine (gas or diesel)
Transmission (automatic or standard)
Vehicle cooling system)
Transfer unit (4x4)
Front and rear drive axle
Air conditioning
Electrical
Fuel system
Seals and gaskets
Other Benefits of the Powertrain Gold Vehicle Protection Plan
Aside from ensuring that you get your vehicle repaired in a timely manner, the Marathon Powertrain Gold vehicle protection plan also provides other benefits such as:
Roadside Assistance
This is a 24/7 benefit that you will enjoy with this vehicle protection plan. Roadside assistance includes:
Towing service
Towing service
Emergency tire service
Lockout service
Battery service
Fuel delivery service
Winching
Car Rental Reimbursement
Upon approval of an Marathon administrator, you are entitled to receive reimbursement of car rental expense during the time that your vehicle is undergoing repair.
Trip Interruption Reimbursement
This is most beneficial for vehicle owners who are taking long trips away from home. Should you need to have your vehicle repaired when you are at least 100 miles from your home, you can file for reimbursement of allowed expenses incurred.
Learn More About the Marathon Powertrain Gold Vehicle Protection Plan
If you would like to learn more about this affordable vehicle protection plan, give us a call today for more information. Our friendly staff is always ready to assist you in finding the best vehicle service contract for your needs and budget.
Our Mission
American Automotive Service Solutions is different than your typical auto warranty company. We are focused on a positive customer experience and long term satisfaction over the life of your vehicle service contract. Contact us today to get a quote on a vehicle protection plan that will give you peace of mind and the protection you desire.