Premium Vehicle Protection Plan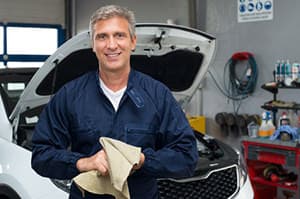 Signing up for a vehicle protection plan is an important step toward protecting you and your family from high car repair costs. We understand this, and that is why American Automotive Service Solutions has partnered with Marathon to provide excellent customer service and outstanding savings for vehicle owners. We offer several vehicle protection plan options to fit every budget and needs.
Call us today to learn about how a vehicle protection plan backed by Marathon and AASS is built from the ground up to save you money.
Marathon's Best Vehicle Protection Plan Coverage
The Marathon Premium vehicle protection plan is rated as a "best" level plan because it provides the most complete protection for your vehicle. This vehicle service contract is designed around providing absolute protection. This means protection for your vehicle and protection for your peace of mind.
Inclusive Vehicle Protection Coverage
When it comes to protecting your car itself, this Premium plan covers all mechanical and electrical parts of the car that were installed by the original vehicle manufacturer that are not otherwise excluded in your contract. All you have to do to maintain coverage for these components is service your vehicle at the intervals recommended by the original manufacturer. Some components of the car are excluded from coverage, but most parts are protected. With this comprehensive coverage, the Marathon Premium plan differs from a manufacturer's extended car warranty because it actually covers more features than a manufacturer would provide.
Roadside Assistance and Trip Interruption Coverage
This vehicle protection plan also includes roadside assistance. In the event of breakdowns, lock-outs, flat tires, empty gas tanks, or other covered repairs, Marathon will cover up to $80 of costs for each occurrence. Whether your car suffers a mechanical failure or not, Marathon is there for you. Also, the Premium plan covers you for food and lodging if your vehicle breaks down more than 100 miles from home. This service is called trip interruption protection and you are covered for up to $125 dollars per day for three days for breakdowns associated with covered repairs. You also receive rental car coverage of up to $35 dollars per day with this plan.
Contact Us to Learn More About this Vehicle Protection Plan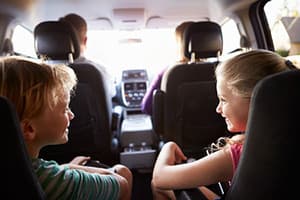 The sooner you start a vehicle protection plan, the sooner you can save money. Vehicle breakdowns are one of the biggest expenses outside of home ownership that most people face, and an extended vehicle protection plan can help to offset those costs.
American Automotive Service Solutions has been protecting our customers for nearly ten years. In that time, we have learned a great deal about how to make a vehicle protection plan an easy purchase for everyone. We start with providing outstanding customer service every day, for every customer. Then we add in clear explanations and information about the plans we have available. Call American Automotive Service Solutions today to learn more about the Marathon Premium vehicle protection plan or any other plan offered by AASS.
Our Mission
American Automotive Service Solutions is different than your typical auto warranty company. We are focused on a positive customer experience and long term satisfaction over the life of your vehicle service contract. Contact us today to get a quote on a vehicle protection plan that will give you peace of mind and the protection you desire.