Marathon Customer Care Vehicle Protection Plan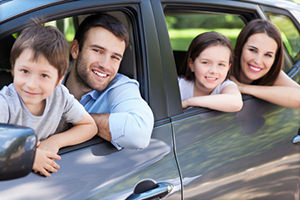 American Automotive Service Solutions has spent almost ten years working to save our customers money by helping them choose the right vehicle protection plan. These contracts allow insurers such as Marathon (an Allstate Company) to cover the costs of and covered mechanical breakdowns much the same way collision insurance protects against accidents. Our partnership with Marathon has been one of the most rewarding for both us and our customers because of a shared commitment to service and simply doing the right thing.
The Marathon Customer Care Vehicle Protection Plan offers basic level coverage as well as additional features to protect you from the expenses associated with many vehicle repairs. Call us today to learn more about how a vehicle protection plan really will save you money in the long run.
Marathon's Good Vehicle Protection Plan Coverage
American Automotive Service Solutions has given each vehicle protection plan a rating of "good," "better", or "best." This ensures that our customers can easily compare plans and allows them to see right away which plan is best for them. By selecting a vehicle protection plan that covers the right parts for the right price, customers are able to maximize their savings.
The Customer Care Vehicle Protection Plan is an affordable option offering basic coverage at a price that can fit into any budget. For a higher level of protection, see the Premium Care Vehicle Protection Plan from Marathon.
Basic Protection for Breakdown Repairs
This vehicle protection plan covers limited parts of your automobile. However, all internally lubricated parts of the engine are protected. This means that the hardest working, most common problems for vehicles are protected by this entry-level plan. In addition to the engine - basic suspension parts, basic steering components, and all internally lubricated parts of the transmission are covered as well. These are other common points of failure for many vehicles and protection with Marathon can save you thousands on these repairs.
Roadside Assistance and Trip Interruption Coverage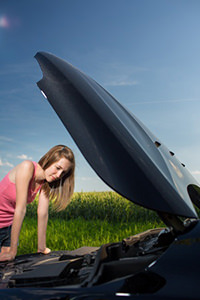 Like all of our vehicle protection plans, the Customer Care plan also includes roadside assistance, trip interruption, and other additional coverages. Roadside assistance provides coverage for up to $80 per covered occurrence. It also includes rental car coverage of up to $35 dollars per day for up to five days in the event your vehicle requires a longer covered repair. No extended car warranty provides that level of breakdown protection when it comes to getting you going even when your car is under repair.
Contact Us Today to Learn More About the Marathon Customer Care Plan
Vehicle breakdowns can occur at any time, often without warning, so the sooner you sign up for a plan the better. Our contract with one of the country's premier administrators, Marathon, means that even our entry level Customer Care plan covers the most essential parts of your car, and protects you in the event of roadside breakdowns. Call us today to sign up for this vehicle protection plan or to learn about other options available.
Our Mission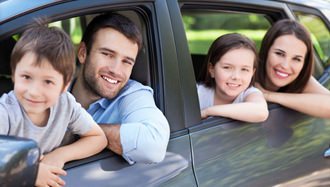 American Automotive Service Solutions is different than your typical auto warranty company. We are focused on a positive customer experience and long term satisfaction over the life of your vehicle service contract. Contact us today to get a quote on a vehicle protection plan that will give you peace of mind and the protection you desire.