Marathon Premier Vehicle Protection Plan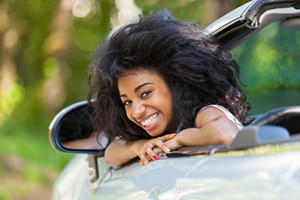 A vehicle protection plan from American Automotive Service Solutions is one of the most important steps you can take to protect yourself from high car repair costs. Diligent and regular maintenance is key, but a vehicle service contract is guaranteed to offset costs by actually paying for covered repairs for you. However, not all plans are created equal, so it is important to find a plan that fits your needs and budget.
The Marathon Premier Vehicle Protection Plan offers a balance of affordability and coverage that many individuals find ideal. To learn more about this vehicle protection plan option and the specific coverages included contact us online or by phone today.
Marathon's Better Vehicle Protection Plan Coverage
The Marathon Premier Vehicle Protection Plan is rated as "better" on our three tiered system because it extends the already great coverage of their Protector Elite Vehicle Protection Plan with added benefits and coverage, while still providing an affordable price.
Complete Coverage for Your Vehicle
The Marathon Premier plan covers most parts of the vehicle that were installed by the manufacturer and have been regularly maintained except those that are explicitly excluded in the terms of your vehicle service contract. Because there are some exclusions to the parts that are covered, it is best to check with your specific contract for detailed information.
Generally, parts that were damaged before your started your plan with American Automotive Solutions, or parts that do not necessarily need to be repaired in the event of a break down are not covered. This plan also does not cover parts that are damaged by improper use such as low fluid levels or improper temperatures. For example, parts damaged by low engine oil, poor anti-freeze, or burned transmission fluid would not be covered.
Rental Car & Trip Interruption Coverage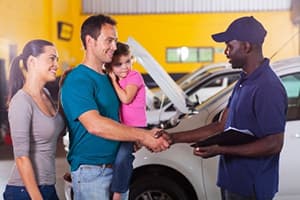 Like the Protector Elite plan, the Marathon Premier Vehicle Protection Plan offers coverage for a rental car in the event your car is in the shop overnight for covered repairs, and money for a hotel and expenses if your car breaks down and needs a covered repair more than 100 miles from home. Rental car coverage is offered at $30 per day up to $150 per occurrence, and hotel coverage is available for $50 per day up to $150 dollars per occurrence. Towing is also covered for $100 per occurrence.
Contact Us About the Marathon Premier Vehicle Protection Plan
If you have questions about the Marathon Premier plan or simply want a quote for your vehicle we are ready to help. We have hired and trained customer service experts to give our customers the knowledge, respect, and care they deserve. Each one is certified in handling vehicle service contracts and is happy to take you through every step of the process. Call us today and learn how a vehicle protection plan through American Automotive Service Solutions is right for you and your wallet.
Our Mission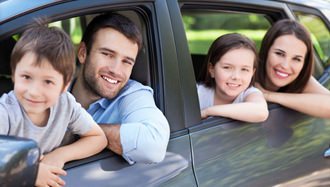 American Automotive Service Solutions is different than your typical auto warranty company. We are focused on a positive customer experience and long term satisfaction over the life of your vehicle service contract. Contact us today to get a quote on a vehicle protection plan that will give you peace of mind and the protection you desire.