Extended Service Contract & Extended Car Warranty FAQ's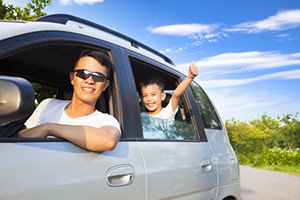 An extended service contract, sometimes referred to as an extended car warranty is one of the best ways to eliminate car repair costs. These contracts allow a financial institution to work directly with a repair shop to pay for the cost of covered car breakdowns and repairs. Below are some common questions, paired with great answers about vehicle service contracts, car repair costs, and our company. If these FAQ's do not provide the answer to your question or you would like to learn more about our vehicle protection plans, call or contact us today.
Extended Service Contract vs. Extended Car Warranty
Q: What is the difference between an extended service contract and an extended car warranty?
A: The two often get confused, but technically speaking only a manufacturer can provide a warranty and only they can extend it. The products and services offered by American Automotive Service Solutions are extended service contracts. These contracts work like insurance to protect you against the cost of covered repairs. A reasonable premium covers you against breakdowns and repair bills.
Q: When should I invest in an extended service contract?
A: While there is no bad time to invest in a vehicle protection plan, one of the best times to call American Automotive Service Solutions about an extended service contract is right before your manufacturer's warranty expires. This allows us the time to get you set up with a new set of coverage before anything goes wrong with your vehicle. Often times, this is seen as an extended car warranty from the manufacturer, but in fact, most of our plans exceed the warranties provided by the manufacturer.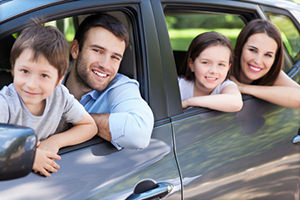 Q: Will an extended car warranty really save me money?
A: If your extended car warranty is provided as an extended service contract through American Automotive Service Solutions, yes it will save you money. Each vehicle service contract that we furnish not only protects you from car repair costs; it also comes with roadside assistance and trip interruption coverage that can save you on towing and expenses incurred with even minor problems.
Q: Why does my new extended service contract or extended car warranty have a waiting period?
A: The waiting period was designed after careful consideration and feedback from our customers. Many of our customers have told us that they are too busy to schedule a vehicle inspection to take place before their policy can take effect. So, in order to save everyone time and money, we instituted a simple waiting period to ensure that every car is in good working order. This protects our company from scams and helps ensure our loyal customers can still get the service they need.
Contact Us Today To Learn More About An Extended Service Contract Or Extended Car Warranty
If you did not see the answer to your question above, our trained customer service experts have the answers to all of your questions that we could not answer here. Call us today to get a quote on a vehicle protection plan or to ask other questions. You may be wondering what to look for in a vehicle extended service contract, or how to tell if another extended car warranty you have read about is reliable. As a Better Business Bureau and Vehicle Protection Association member, we have the answers you need.
For more about extended service contracts, see the information below:
Our Mission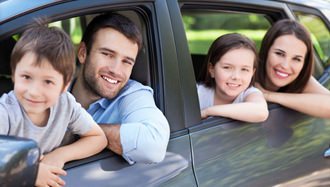 American Automotive Service Solutions is different than your typical auto warranty company. We are focused on a positive customer experience and long term satisfaction over the life of your vehicle service contract. Contact us today to get a quote on a vehicle protection plan that will give you peace of mind and the protection you desire.