Why an Extended Vehicle Protection Plan is a Smart Investment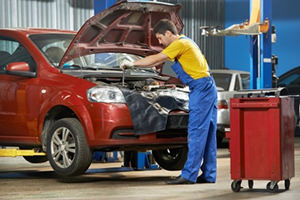 American Automotive Service Solutions has been helping consumers save on car repair costs for nearly ten years. In that time, we have seen ups and downs but we have stuck with it because we have seen how much money customers can save when they take steps to protect their assets.
When your car breaks down you are the mercy of a dealership, a mechanic's labor rates, and sometimes nature itself. A vehicle protection plan from AASS changes all of that - find out how by calling one of our expert customer support agents. We can help you to learn the benefits of extended vehicle protection contracts, which includes roadside assistance so you are never left stranded and alone.
What Extended Vehicle Protection Service Really Protects Against
So what does an extended vehicle protection plan really protect against? The answer is simple: costs. Modern vehicles are not built like they once were. A mechanic cannot just open up the hood and see what is wrong. Computers have to be checked, precise calculations have to be made. All of that takes time, which in turn costs money. Mechanics rates average between $80 to $100 dollars per hour. A diagnostic can take up to two hours, that is $200 dollars just to learn what is wrong; none of the real work has even started yet. An extended vehicle protection plan often covers these diagnostic and repair costs for any covered repair work. That can be a huge savings.
And think about this: if you break down on the side of the road, how will you reach safety? Most tow companies charge more than $50 dollars just to reach you and over $2 dollars per mile to get you safely to a shop. However, many extended vehicle protection plans can cover those roadside assistance costs as well as provide a rental car while your car is being repaired.
How Other Options Compare to Extended Vehicle Protection Plans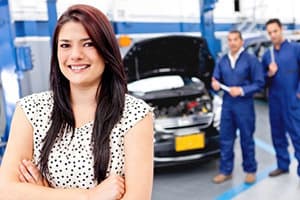 When it comes to protecting your car, you do have choices. One major source of protection is a manufacturer's warranty. However, most of these plans only cover the power train: the engine and the transmission. If your fuel pump fails, you are out of luck. Additionally, these warranties are typically only good for a short number of years or miles. A vehicle service contract offers extended vehicle protection, and is capable of covering nearly all parts of your vehicle, even – in some cases - aftermarket products.
Contact Us Today to Learn More About Extended Vehicle Protection
Protection from labor costs, protection from towing bills, and rental car coverage so you are not stranded when your car is being repaired – you can find all of these things in an extended vehicle protection plan making them a truly wise investment. Call us today to learn more and to find out how a vehicle protection plan can provide all these savings and more.
Our Mission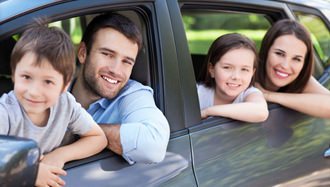 American Automotive Service Solutions is different than your typical auto warranty company. We are focused on a positive customer experience and long term satisfaction over the life of your vehicle service contract. Contact us today to get a quote on a vehicle protection plan that will give you peace of mind and the protection you desire.