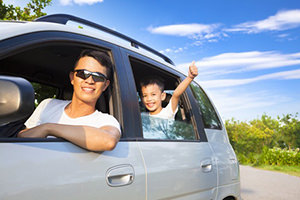 These days, it pays to be practical when it comes to purchasing a car. Buying a used car is a sensible choice because recent advancements in car manufacturing technology has made it possible for the modern car to last you many years, as long as you keep it well-maintained. Therefore, you can have the reliable and fun car you want to drive without breaking your bank.
Buying a Used Car: How to Go About It
Buying a used car may seem to be a complicated process, but it does not have to be that way. Admittedly, most of your time will be spent analyzing spec sheets and comparing prices. However, in the midst of all the consulting with dealers and trying to get the best deal, it is important that you do not forget to enjoy the entire car selection process. Once you take that pressure off, you will be amazed by the sheer variety of used cars to choose from.
An interesting consideration to keep in mind when buying a used car is that some days and times may be better than others to go shopping for your new vehicle. Here are some of the best and worst days for buying a used car:
Best Times
Start of the Week: Weekends are the busiest days in a car dealership. Once the new week rolls around, fewer people come in because they are at work. Because business is slow and there is less foot traffic during weekdays, you can have the sales rep's full attention and get discounts that you would not normally get when buying a used car on the weekend. 
End of the Month: Dealers are usually required to hit a quota by the end of each month. During these times, most of them are working double-time to reach their sales targets in order to receive the bonuses accompanied by these targets. As such, they will likely offer you a great deal in order to entice you into buying a used car, and you also have room to negotiate for yourself.
Worst Times
15 Minutes Before Closing Time: While many people often assume that walking into a dealership just before closing time will help them get the best deals when buying a used car, this is often not the case. People incorrectly assume that the sales staff will want to go home early and will offer a better deal quicker rather than spending time negotiating over price. However, more often, the dealers are willing to stay late if necessary to make a deal.
Rainy Days: While it is true that dealerships tend to be less busy on rainy days, these are not always the best time to get a good deal. Since people typically do not choose to go out in the rain when buying a used car, dealers will often assume that since you are shopping you must be desperate and NEED the car today. Therefore, dealers think they may be able to get a higher price from you, and may be less willing to compromise.
Much-Needed Protection When Buying a Used Car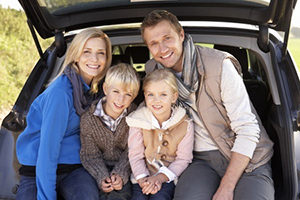 Once you have decided to buy a used car, consider getting a vehicle service contract to go along with it. A vehicle service contract can give you additional protection and coverage to protect you from unexpected and costly repair bills that may arise. To find the right vehicle protection plan that will best serve your needs, contact the experts at American Automotive Service Solutions today at 800-293-5048.