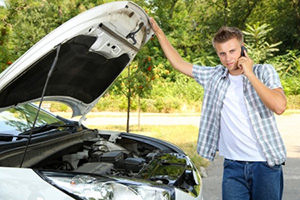 Auto repairs – Just the two words alone can make you cringe and cause your bank account to start shaking in fear.
If you are looking to save money on your automotive repairs, there are some steps you can take to ensure your vehicle does not break down and remains in good condition. For example, even just letting a simple auto repair sit for months can turn a couple dollar job into a couple hundred-dollar job. Before you panic and worry that your vehicle is going to leave you broke, check out the tips below to help you save on your auto repairs.
Routine Maintenance is Key to Longevity of Your Vehicle
Preventative maintenance is the key to a vehicle that keeps on running. In addition, routine maintenance can help save you hundreds and even thousands of dollars because small problems are caught before they worsen and large auto repairs are avoided at the same time.
When it comes to routine auto repairs and maintenance, you have two options. You can handle the maintenance by yourself or, if you are not a do it yourselfer, you can take your vehicle to a trusted auto repair shop to have maintenance performed.
Some of the most important routine services you need to have performed include:
Tire rotation
Tire balance
Oil change
Fluid flush and top off
Brake pad check and change
Tire alignments
The frequency required for these various maintenance services will depend on your vehicle and your driving patterns. For example, it is recommended that you have your oil changed and your vehicle inspected every 3,000 miles or three months. New vehicles can go as much as 5,000 miles. To be sure, you should check the owner's manual or contact a trusted professional for guidance on when to have maintenance performed.
Consider a Vehicle Protection Plan to Save On Auto Repairs
Another great way to save on auto repairs is to purchase a vehicle service contract. These plans will help cover the costs of unforeseen auto repairs.
For example, if you have an active vehicle protection plan and your engine blows out, you can save thousands of dollars because, as long as the engine is a covered part on the vehicle according to the terms of your contract, your service contract will pay for the repair or replacement of it.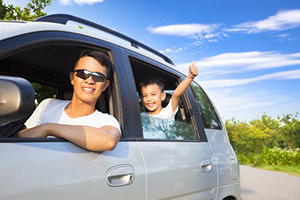 Vehicle protection plans can cover a variety of auto repairs including issues with the:
Transmission
Engine
Cooling system
Transfer case
Suspension
Seals and gaskets
And more
For specific details on what types of auto repairs are covered, be sure to reference your vehicle service contract documentation.
Recognize Warnings Signs When They First Occur
The best way to save money on auto repairs is to combine routine maintenance with a vehicle protection plan and to handle problems when they first occur. If you hear your vehicle make an odd noise or you notice the dashboard warning lights are on, head to your local auto repair shop and have an experienced mechanic take a look.
The longer you allow a vehicle problem to persist, the worse the situation will become and the more money it will cost to replace any parts.
Want to Save on Auto Repairs? Contact Us Today
If you want to save money on your auto repairs, contact American Automotive Service Solutions today. We offer a variety of vehicle service contracts to ensure the longevity of your car or truck and to protect you from costly auto repair bills.