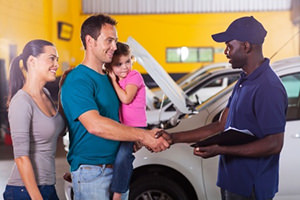 As a car owner, you know how expensive car repairs can get. It might even get to a point where you have to stop using your car while you save up in order to pay for the repairs. Or you might try to do the repair yourself only to end up worsening the situation.
You can prevent these things from happening by taking advantage of vehicle service contracts. If you are interested in getting one for yourself, make sure to buy from a member of the Vehicle Protection Association, such as American Automotive Service Solutions.
Why Buy Vehicle Service Contracts from a VPA Member
There are a lot of motorists who have been forced to keep their cars off the road, simply because they could not afford to have them repaired. Lack of car maintenance can lead to aggravated problems and costlier car repairs in the future. This can be worsened by the fact that your car's manufacturer warranty has already expired. If your car is nearing the expiration of its warranty, you should consider getting a vehicle service contract to protect your investment.
When shopping around for extended car warranty companies, the first thing you need to research is if they are a member of the Vehicle Protection Association. The Vehicle Protection Association (VPA) is a non-profit trade association that encourages and promotes transparency and accountability among its members when it comes to the marketing and implementation of vehicle service contracts.
The unethical practices by unscrupulous vehicle service contract providers in the past—such as aggressive cold calling and deceptive direct mail marketing—has led to the creation of the VPA, which has been created to ensure that its members, as well as their business partners and policy administrators, follow the rules and regulations set forth by the Federal Trade Commission. The group also ensures that each provider complies with the licensing requirements set by the industry.
In short, the company serves to protect the consumers who have purchased vehicle service contracts from VPA members by making sure they are aware of their rights. Buying a vehicle service contract from a VPA member gives you peace of mind and assurance that the company you are buying the service contract from implements ethical business practices within the automotive service contract industry.
Where to Find the Best Vehicle Service Contracts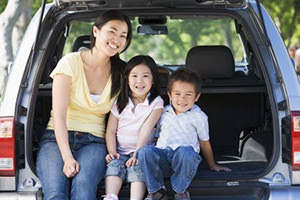 If you are interested in getting a vehicle service contract but you want to make sure that the company you get it from is reliable and trustworthy, the VPA is a good place to start. Rest assured that American Automotive Service Solutions is a member of the VPA and is an advocate of ethical business practices in the automotive service contract industry.
So what does this mean for you as a potential customer? By purchasing one of our vehicle service contracts, you are protecting your car from future repairs and you are protecting yourself from shady business deals.
To learn more about the vehicle protection plan options we have and for help finding a contract that will best suit your needs, please contact us at 800-293-5048.