These days, people prefer to keep their cars far longer than they used to instead of buying a new one. This can only mean one thing—there are a lot of people out there who are driving their cars without a warranty. If you are one of these people, you should consider protecting your cars with vehicle protection plans.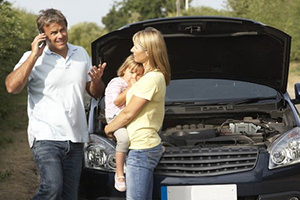 Vehicle protection plans protect your car, and they protect you from unexpected repair costs that may ensue. These are eventualities you have to prepare for, and with the help of vehicle protection plans, you will be ready. These plans can relieve you from the financial burden and emotional stress brought about by an unexpected car breakdown.
All you have to do is choose the best vehicle protection plan for you and your family, and get yourself covered by calling 800-293-5048!
What Do You Get Out of Vehicle Protection Plans?
Vehicle service contracts can be important financial tools in today's market. As your car ages and depreciates in value, the likelihood that it will break down increases. Chances are likely that it will be in need of repair at some point in the future, and you need to be prepared for this eventuality. Unfortunately, these major car repairs usually happen after the factory warranty has expired, so you will be solely responsible for the repair costs.
However, with vehicle protection plans, you get a partner to help you shoulder the costs of covered repairs. You no longer have to procrastinate or wait until you have the spare cash on hand before having your car fixed.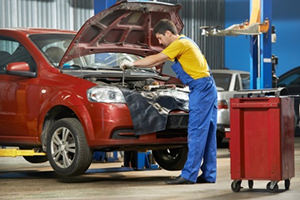 Here are some of the benefits you get out of signing up for vehicle protection plans:
Get protection from unexpected and expensive repair costs. Vehicle protection plans provide coverage beyond the manufacturer's warranty, allowing you to get the most out of your car. You get to protect your car and keep it in great shape without incurring unexpected costs.
Receive roadside assistance, towing services, tire coverage, and trip interruption coverage aside from the basic coverage on repairs. These additional benefits will largely depend on the plan you choose to get, but can be a major advantage of vehicle protection plans in helping you get the peace of mind you desire when out on the road.
Choose from a complete line of vehicle protection plans tailored for each car owner, ranging from an entry-level plan to a comprehensive, all-out coverage plan. At AASS, we offer a wide range of service contract plans from multiple providers, so you will be able to choose a plan that specifically matches your budget, driving habits, and level of coverage that your car needs.
Find Out More About Our Vehicle Protection Plans
You do not need to stress yourself out with the rising costs of car ownership in today's market. With the help of American Automotive Service Solutions' vehicle protection plans, you can protect yourself from unforeseen expenses caused by car breakdowns. Our impeccable reputation within the vehicle service contract industry has made us a leading choice when it comes to car protection.
We offer you protection on the road that goes beyond the manufacturer warranty. Contact us online or by phone at 800-293-5048 to learn more about how an AASS vehicle protection plan will help you feel more secure about the future.