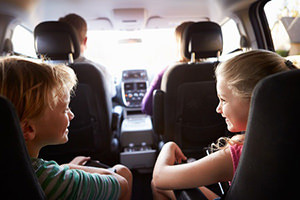 A car warranty is an offer made by a car manufacturer or a dealer to fix any defects or faults found in a car at no cost to the car owner. Car warranties can vary by manufacturer or provider, but most basic car warranties are good for around three years or 36,000 miles, whichever comes first. It is important to understand exactly what your warranty includes and covers. You should also keep in mind that there may be times when it would benefit you to get additional coverage in the form of a vehicle service contract.
At American Automotive Service Solutions, it is our goal to help you to continue taking care of your car from the day you make your purchase to the day you sell. To learn more about our vehicle protection plan options and services, please call us now at 800-293-5048 and we will help you get the vehicle protection plan that your car needs!
What Car Warranties Typically Cover
There are different types of car warranties offered by manufacturers and dealers, and it is important to understand exactly what your warranty coverage is, as well as its limits and restrictions. For example, what is usually not covered in car warranties are components that regularly wear out or parts that often need to be replaced such as oil, air filters, fuel filters, spark plugs, brake pads, wiper blades, and tires.
Some of the most common types of car warranties that your auto manufacturer or dealer will offer include:
Bumper-to-bumper warranty: These are the most common type of car warranties out there. As its name implies, these warranties cover everything from the front bumper to the back bumper of your car. This coverage also shoulders the cost for manufacturing defects and workmanship.
Power train warranty: This provides coverage for the car's engine, transmission, driveshaft, and any other component that provides power to the wheel.
Roadside assistance: This type of warranty includes coverage for the cost of towing, tire replacement, and other similar services if the car breaks down in the middle of the road.
Rust-through warranty. These types of car warranties cover the cost of corrosion of the sheet metal parts of a car.
Emissions warranty: This coverage is a federal requirement for car manufacturers requiring them to cover repairs done for defects that prevent a car from meeting Environmental Protection Agency (EPA) standards.
Tips to Avoid Issues with Car Warranties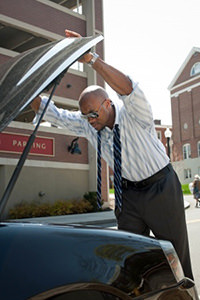 In addition to knowing what your car warranty covers, you should also make sure you understand what your requirements are to make sure that your warranty stays in effect. Here are some tips to ensure a smooth, fuss-free warranty claim transaction:
Be informed. You need to know your car warranty's coverage and its start date. Read the warranty section of your car's manual thoroughly so you are aware of your rights as a car owner before you have a problem.
Service your car regularly. In most cases, it is required that you perform all of your car manufacturer's recommended maintenance as scheduled in order to prevent problems when filing a claim for your car warranty.
Keep all service receipts. These will serve as proof that you have done your part in maintaining your vehicle.
Use proper fluids. Ensure that you are using the proper engine oil, coolant, brake, and transmission fluids that are recommended by your car manufacturer.
Do not abuse. Avoid overloading your car or using your car in a race competition. Anything that is outside of a car's normal operation can be considered as misuse or abuse and void car warranties.
Need More Additional Coverage & Vehicle Protection?
If you need enhanced protection for repairs that are not covered by your car warranties, or if your existing warranty is about to expire, you can sign up for one of our automotive service plans. To get the most out of a vehicle protection plan, please contact us today at 800-293-5048 to receive a free quote!